We believe that what you eat is one of the key components of how you feel on the trail. The optimal backpacking menu is a little different from what is considered a balanced diet in our regular home-bound lives. The food should not only be nutritious but also light and packable - you don't want your backpack to become too heavy and bring you torture. We developed delicious and nutritious entrees and picked the snacks in a way that you get enough calories, protein, and micronutrients to sustain high energy levels during the long and challenging hiking days. We tested our kits in the field and made sure that we can not just survive on them, but would be happy to eat like this on any of our hikes.
TYPICAL PRODUCTS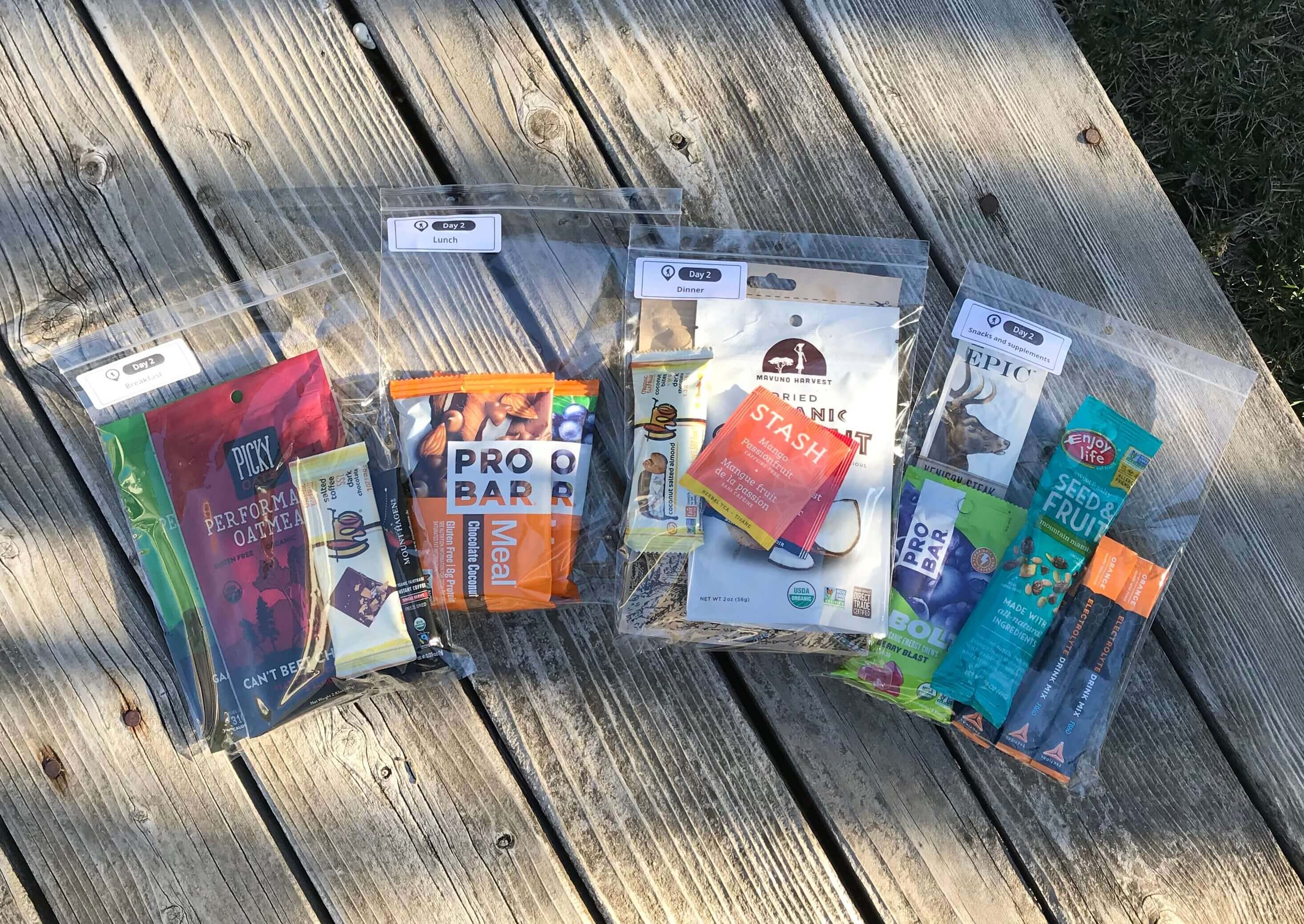 EQUIPMENT
The main principle to choose pots and stoves in our rental kit was the convenience to cook and clean and the weight and packability of the kit. We believe that cooking on the trail should be fun and enjoyable and not a chore. So we select the lightest titanium pots for cooking and provide Jetboils for quick water boiling for larger groups (you don't want to fight over who gets the tea first, right?)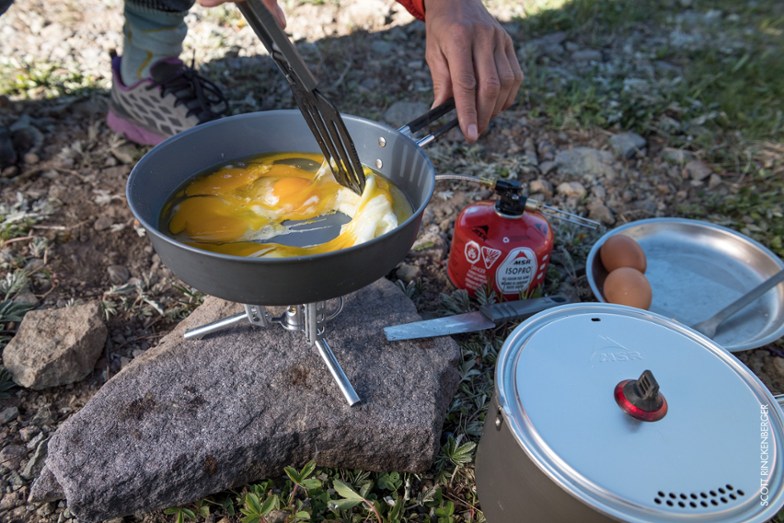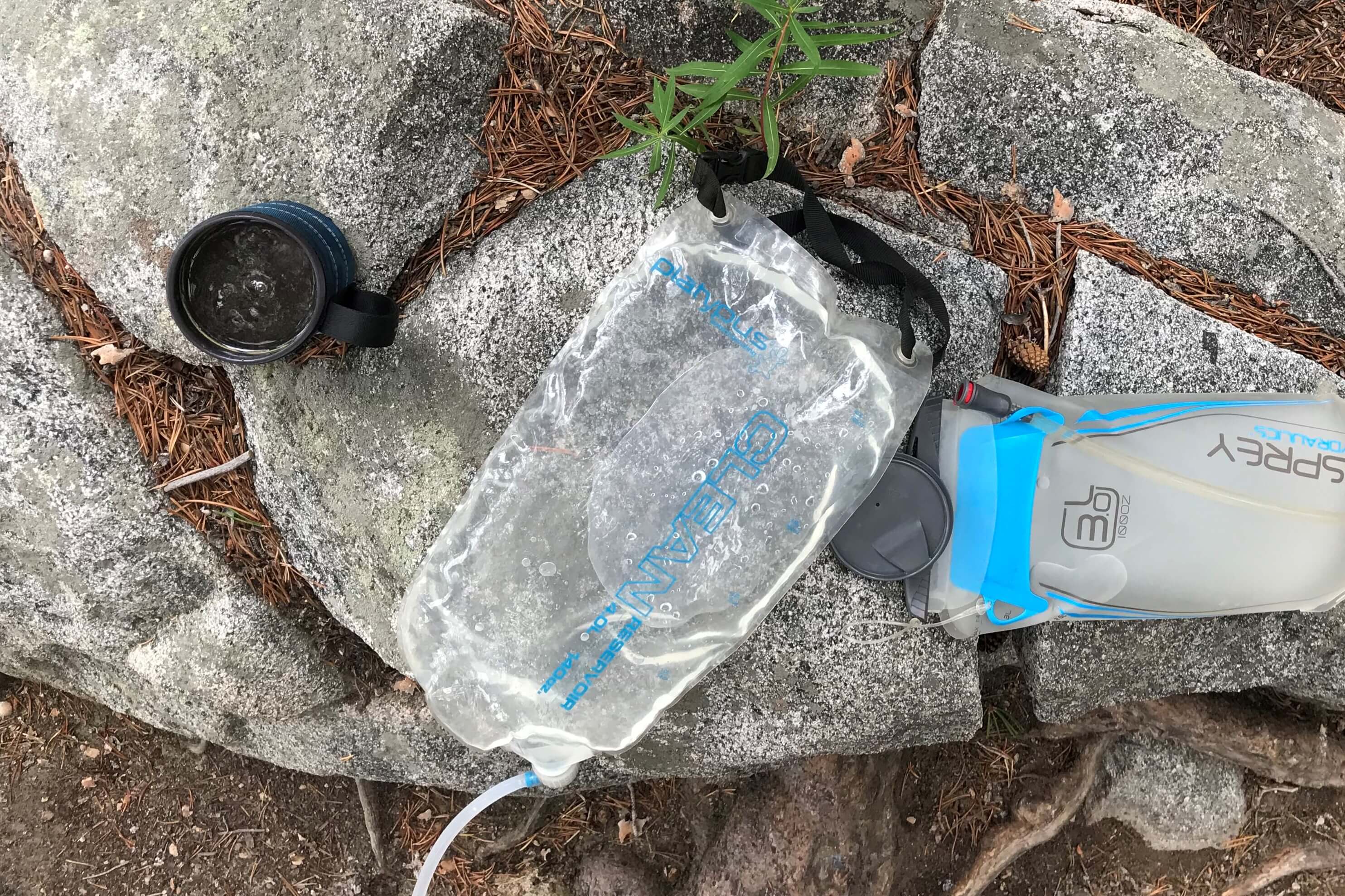 Sample meal package
Here is how your meal is going to look. And don't worry, if you don't fancy some of the products in this plan - you and your travel buddies will be able to customize your menus! Not a fan of the oatmeal? There is a selection of breakfast omelets. Not much of a sweet tooth? Replace chocolatey snack bars with beef jerky. We provide a variety of options for every product, so everyone can find something to enjoy.
1.
Cookies
Lotus Biscoff 2-Pack Case
1 pack
2.
Coffee
G7 Black Instant Vietnamese Coffee
1 packet
3.
Eggs
Egg, Cheese, and Bacon Scramble
1 packet
1.
Protein bars
Munk Pack Coconut White Chip Macadamia Protein Cookie
1 cookie
2.
Crackers
Lance Onion Breadsticks
2 pack
3.
Cold Entree
StarKist Chunk Light Tuna in Sunflower Oil
1 pouch
1.
1 package
2.
Cookies
OREO Chocolate Sandwich Cookies
1 pack
3.
Hot cider
Alpine Spiced Cider Original Apple Flavor Drink Mix
1 packet
1.
Snack bars
KIND healthy grains - maple pumpkin seeds with sea salt bar
1 bar
2.
Trail mix
Planters Trail Mix, Tropical Fruit & Nut
1 bag
3.
Candy
Skittles Original Candy, 2.17 Oz
1 bag